Our Team
MBDY's Fitness Instructors and Administration
Professor Jamal Pender
Head Instructor at MBDY Movement Arts Academy
Budokon Academy: Maryland Regional Director
Lifetime athlete, fitness enthusiast & international competitor Professor Jamal Pender was born and raised in New York City where he began martial arts training at age six as a member of the Jackie Robinson YMCA in Harlem, NY under Kushinda Lamarr Thornton (Instructor of actor Wesley Snipes). Jamal received his first Black belt in Shotokan Karate at age ten under Mr. Thorton. As a teen Jamal's passion for maintaining a healthy body and mind continued to grow as weight training, Varsity Football & Wrestling became a major part of Jamal's fitness appetite. While serving in the U.S. Navy, Jamal continued his martial arts education and began training with Kwan Jang Nim David Sgro  in the art of Tang Soo Do where he has attained the rank of Sa Bom Nim (Master Instructor). In 2005 after relocating to Montreal, Canada Jamal discovered the art of Budokon by Cameron Shayne and became the first Budokon Instructor in the Province of Ontario and the Third Budokon Black  belt in the world Training and working with Celebrity athletes such as Former WWE Women's Champion Trish Stratus. Jamal Now resides and teaches in the DC Metro area and continues to share his Health Coaching and learning experiences wherever his practice takes him.
Certifications:
Budokon Black Belt (Kancho Cameron Shayne)
Brazilian Jiu Jitsu  Blue Belt (Professor Guilherme Arashiro)
Tang Soo Do 5th Degree Black Belt (Kwan Jang Nim David Sgro)
Shotokan Black Belt (Kushinda Lamarr Thornton)
YMCA, Individual Conditioning
YMCA, Group Fitness
ASCM Alliance Member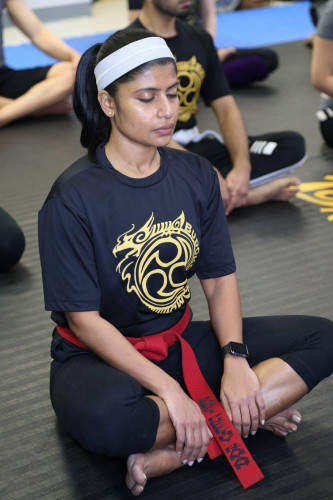 Preethy Raman
Creator and Founder of BollyFit MD
Head Bollywood Choreographer
Passionate about dance since the time she got in her senses, Preethy is a self-taught dancer, choreographer and fitness enthusiast . Born and raised in India, she actively participated and performed at several cultural and dance events throughout her schooling and college time. After moving to the US continued her passion for dance and anything movements. For the last 10 years she has been teaching Bollywood dance to kids and adults around the DMV area for various non-profit organizations. Being a fitness freak, she is constantly looking for challenges and new ways to express her body and came across Budokon. She is a red belt in Budokon and actively participates in all aspects of growing to move forward. At the studio she teaches dance fitness classes, body conditioning body camp and Yoga. Her classes combine dance technique, strength training, core conditioning, and stretching, to give the participants a total body workout.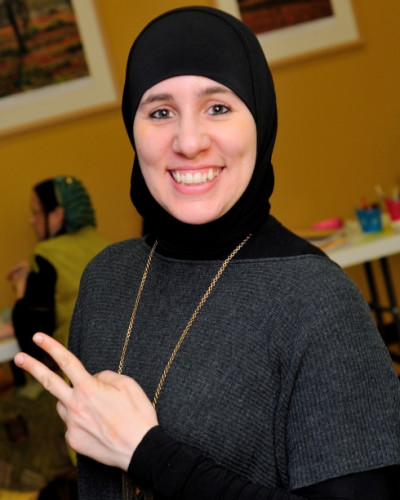 Khadija Dawn Carryl
Creative Team Leader & Product Manager
Being a brilliant and creative henna artist Khadija leads our designing and marketing team. As a team we capture the beauty and art of Budokon, Yoga and Martials Arts wrapped into one flow. Khadija manages the products being carried in our studio including the Henna Sooq line of henna body art and natural hair color and care. She's a leading expert and educator in the field of henna and regularly teaches classes at our studio. She's a mother of 6 and married to Professor Jamal.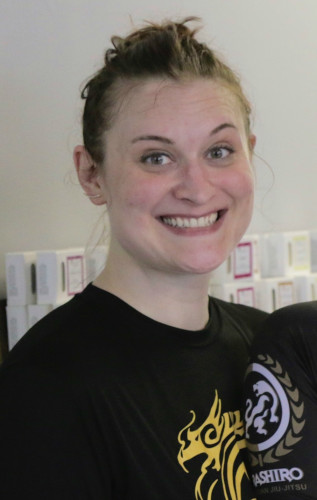 Colleen LaVinka
MBDY Movement Arts Academy Director of Operations and Membership Coordinator
Colleen's first love is science and she works as a postdoctoral researcher in neuroscience at Johns Hopkins.  Shortly after moving to Maryland, she met Professor Jamal who introduced her to the wonderful world of Budokon and she quickly became addicted.  She loves the diverse skill set that Budokon offers, from BJJ to Yoga to Muay Thai.  She also loves the sense of family and community that MBDY brings and is happy to be part of such fabulous fitness studio!